NEW FEATURES
Reach out today to discover the latest updates to QUBEdocs
Software solutions for IBM Planning Analytics and Oracle Hyperion Users
Visually map your entire data environment and change and document your models rapidly and accurately.
QUBEdocs seamlessly integrates with your existing IBM Planning Analytics or Hyperion model.
Cloud
A convenient SaaS solution with quick onboarding so you can start using QUBEdocs now. Read on below to see what all versions of QUBEdocs do.
On-Premise
For larger organizations, QUBEdocs On-Premise has all the features of Cloud and more– while keeping your data environment local.
Hyperion
After years of successfully serving IBM Planning Analtyics users, QUBEdocs developed a solution to serve Oracle Hyperion users in the same way.
With QUBEdocs' Cloud, On-Premise, and Hyperion solutions, you get more out of your data.
At its core, QUBEdocs is a documentation solution– your team of developers can document model changes with the click of a button. This eliminates wasted time, confusion, and human error.
QUBEdocs was invented to solve the problem of model change documentation for businesses. Since then, we've incorporated easy-to-use solutions for dozens of other obstacles when using IBM Planning Analytics, right within the QUBEdocs platform.
Our dedicated support team will walk you through every step of setup– and beyond.

Our team is here to help our customers get the most out of every QUBEdocs feature and update.
Request a Demo
We'll show you exactly how QUBEdocs integrates with your existing data environment and all the solutions it provides to your challenges with Planning Analytics or Hyperion.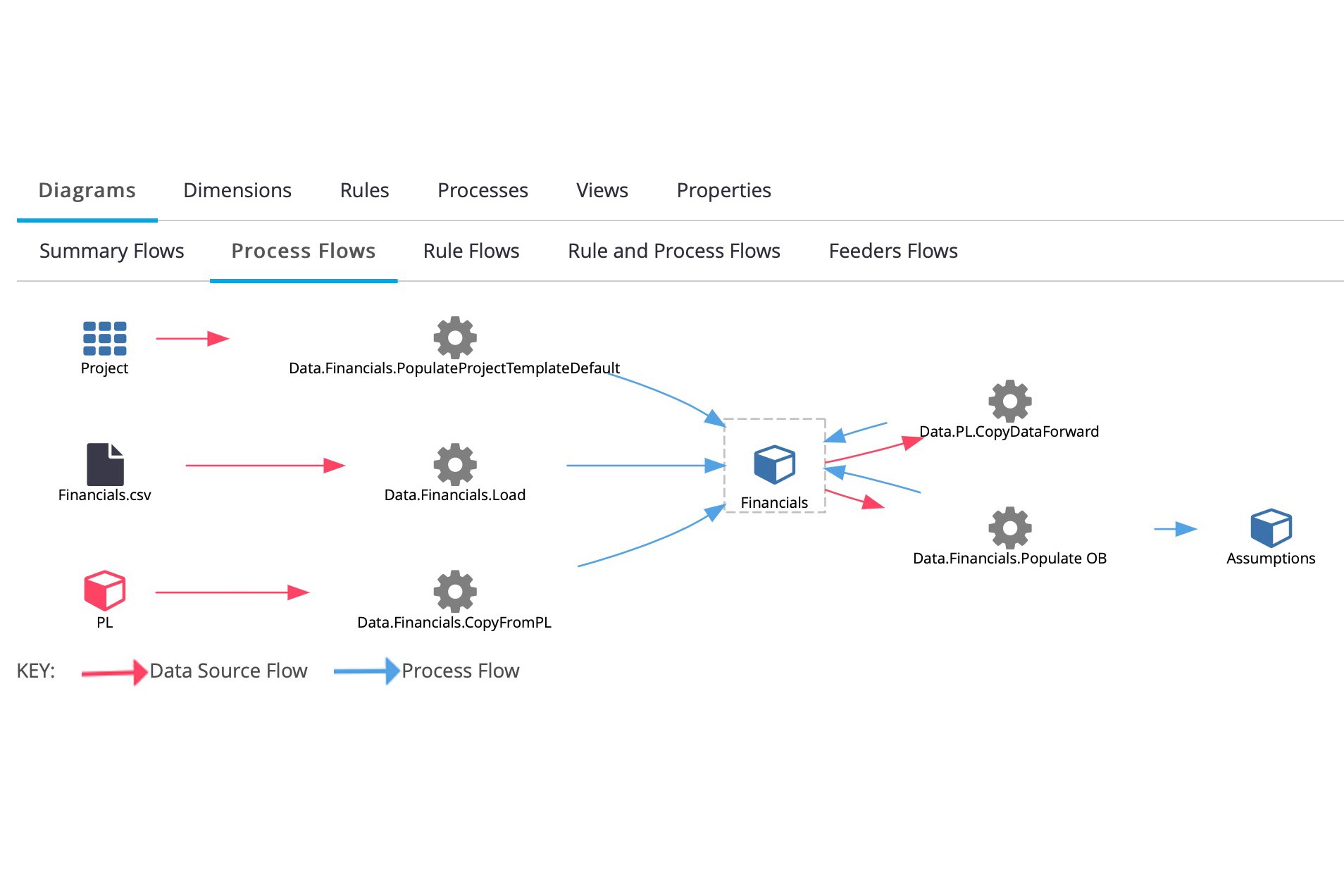 See dimensions, rules, dependencies, processes, and more at a glance.
Our service offerings for IBM Planning Analytics users take two major forms: Cloud and On-Premise. Whether you prefer a SaaS service model, available immediately, or a more tailored solution customized to your existing hardware and software, we have you covered.
QUBEdocs is the best way to make your documentation do more for you. Make powerful insights accessible in just a few clicks.
One major benefit of the Planning Analytics platform is that IBM TM1 cloud infrastructure allows organizations to move their documentation off-site and into leaner, secure cloud environments. QUBEdocs leverages the cloud further, optimizing functionality such as:
QUBEdocs automates your model change documentation for you. Also, search your entire data environment for any rule, process, cube, feeder, and more...
Data Analytics and Governance
Unlock insights and controls inaccessible in basic Planning Analytics. Manage access controls and user licenses in a far more simplified way.
Centralized Visibility Dashboards
Visualize your data in new and exciting ways, making actionable insights accessible to multiple teams. QUBEdocs lets developers, compliance, and FP&A work together more efficiently.
For businesses operating on IBM's TM1 architecture, one major decision is whether to process data in cloud servers or on your own enterprise hardware and software. Our On-Premise solution offers similar solutions as Cloud, but with local implementation– maximizing your control and assurance over documentation:
Whether you plan on permanently using QUBEdocs on-premise, or one day need to switch to the cloud, we'll walk you through the security measures involved.
Profile & Connection Management
Establish, control, and document profiles for various user groups to restrict or allow access, monitor behavior, and run reports.
Optimal Security & Troubleshooting
Optimize your log and change notification settings per applicable regulations, with dedicated support from QUBEdocs personnel.
Documentation Features
On-premise implementation includes the same model change documentation features, visual mapping, and model snapshot features as the Cloud version.
For years, QUBEdocs has served users of IBM's TM1-based platforms. And now, we're proud to announce a parallel solution for Oracle Hyperion users. QUBEdocs' Oracle Hyperion financial management product brings much-needed visibility and accessibility features to Hyperion.
Whether your organization houses its documentation on-premise or in the cloud, and whether you use Planning Analytics or Hyperion, QUBEdocs will supercharge your financial planning and business intelligence. All it takes to get started is a quick consultation.
Request a Consultation
One of our experts will help you decide if a free trial, one complementary TM1 instance documentation, or simply starting with a demo is right for you.