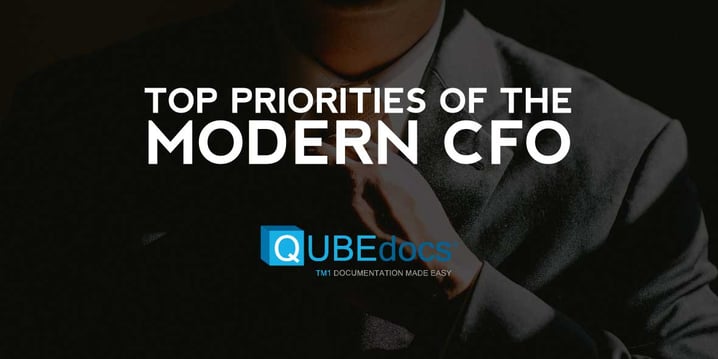 Many CFOs and top business executives want to prioritize digital programs this year. However, a significant percentage of these executives claim that the COVID-19 pandemic has inspired their resolve for digital programs. The main challenge for CFOs is where to get funding for digitalization.
According to Alex Bant, Chief of Research, Finance, Gartner, CFOs have requested artificial intelligence (AI), robotics, machine learning, and advanced analytics. CFOs will turn their focus on enterprise and finance-function digitalization. The following are the four digitalization programs for CFOs in 2021.
1. Advanced Data Analytics Technologies and Tools in Finance
Analytics plays a crucial role in creating value in many businesses. However, the finance function is overwhelmed with data. As a result, CFOs will have to utilize the finance function to expand analytical capabilities, processes, and roles and help all stakeholders comprehend and manipulate financial data to make feasible choices.
Advanced data analytics in finance involves leveraging data across an organization, including operational, sales, and financial data, to provide information that will help highlight an organization's strategic priorities. This information allows controllers to get comprehensive insights and create programs relying on these insights for guidance.
Advanced analytics in finance involves using user-friendly tools for a comprehensive analysis of key business variances and drivers. It also involves interactive self-service applications, enhanced cognitive insight, and forecast scenarios. Lastly, it also entails data automation. This helps provide cognitive insights, analysis, and commentaries based on datasets to predict and support business actions.
2. Robotic Process Automation (RPA) and Other Workflow Automation Technologies
Robotic process automation (RPA) is a technology that allows you to build, deploy, and control software robots that emulate the actions of humans interacting with digital systems. Like people, robots are made to understand what is on a screen, complete the right keystrokes, extract data, and perform various defined actions. However, software robots are faster and more consistent than people and don't need to take breaks.
The use of RPA for finance teams delivers speed, cost optimization, and efficiency. However, CFOs also need to focus on additional technologies, including machine learning, artificial intelligence, and chatbots. These can cover complex, dynamic processes that require human judgment.
3. Accelerating Digital Skills
Developing digital skills is a priority for finance leaders in organizations. It also helps the finance function itself. As a result, there is a high need to increase awareness of digital technologies in the post-pandemic recovery. Firstly, finance leaders need to identify digital skills, especially those specific to employees' daily workflows.
A study by IBM established that about 120 million workers across the globe need to be retrained due to advancements in technologies, particularly artificial intelligence and automation. As technology evolves, many jobs become outdated, and this creates an unemployment crisis. The Digital skills gap is posing a great risk for many enterprises. Elevating the workforce's digital skills is a priority in many industries and has been accelerated by the COVID pandemic.
4. Enterprisewide Digital Investment Review and Governance
The increasing diversity of investment projects considering digital acceleration has oriented investments outside the bounds of traditional capital budgeting methods. This is the reason why CFOs need to rethink the way they will measure, fund, and control digital business performance.
For CFOs who have invested in IBM Cognos TM1/Planning Analytics to support their finance department, QUBEdocs is a solution for managing and documenting TM1/Planning Analytics by adding a new dimension of visibility and information governance.
Other Priorities of Controllers, Heads, and CFOs
Controllers and CFOs are also determined to spend more time in 2021 on digitalization goals. Many of these goals are challenging. Implementing advanced data analytics technologies and tools is still a priority and also a challenge for these leaders.
Controllers are also determined to spend more time and effort deploying artificial intelligence and automating management reporting and other technologies. Addressing the storage of financial data and the use of financial tools is also top on the agenda, though a challenging venture.
These leaders are also concerned about their staff. Most of the controllers expect to invest more time in employee engagement and retention. They are also determined to hire more workers and expand digital skills in 2021.
FP&A leaders have a different set of priorities. Many of them are concerned with the team's critical activities. The time-consuming and challenging initiative top on the agenda of FP&A leaders is enabling self-service business intelligence and reporting. They also plan to design flexible and iterative forecasting processes.
These leaders also aim to improve partnership skills. In fact, 74% of FP&A leaders claim this will dedicate more of their time in 2021. They also plan to devote more time to scenario planning. Most claim that this goal will be a significant challenge.
In Conclusion
While the COVID-19 pandemic has come with its share of challenges for businesses, it has increased the pace at which digital options have been adopted. Many CFOs, FP&A leaders, and controllers expect to spend a lot of time and money on digital programs in 2021. This includes the adoption of advanced data analytic tools, robotic process automation, and accelerating digital skills.